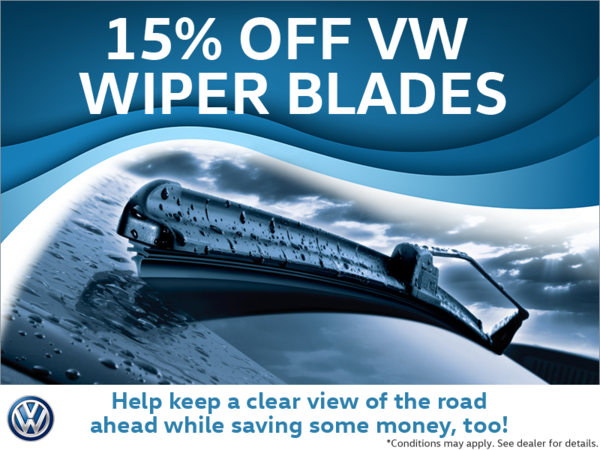 Until September 30th, purchase any Volkswagen Wiper Blades and recieve a 15% discount.
Something as small as Wiper Blades can often be overlooked, but these simple parts can prevent damage to you windshield, and make sure you have the proper visibility to help you stay safe on the road.


Easy to install yourself, or have it installed by our Certified Technicians - for free!